Automatic Multi-Function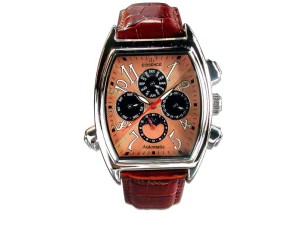 Essence has unique contemporary watches, which are distinguished by characteristics common to all of Essence creations. Each watch is crafted according to the highest Swiss watchmaking criteria. Each model in this collection demonstrates unparalleled innovation and creative technical mastery.

Every model is crafted, assembled, decorated, and engraved almost entirely by hand to the highest Essence quality standard.
Today, Essence continues as a creative, original visionary – carrying a torch that will shine the light for innovative watchmaking throughout the 21 century.